Services
Regardless of your medical condition or age, we have care services in West Babylon to help you regain independence and experience true well-being. We have options for people needing short-term rehabilitation following an orthopedic surgery, or long-term services for senior care in West Babylon or for people dealing with conditions like Parkinson's or heart disease. No matter what condition you are struggling with, one of our respite care plans in West Babylon can empower you to lead a healthier and happier life. Our staff will work with you closely to determine which practices and technology will best serve your needs to restore you to optimal health.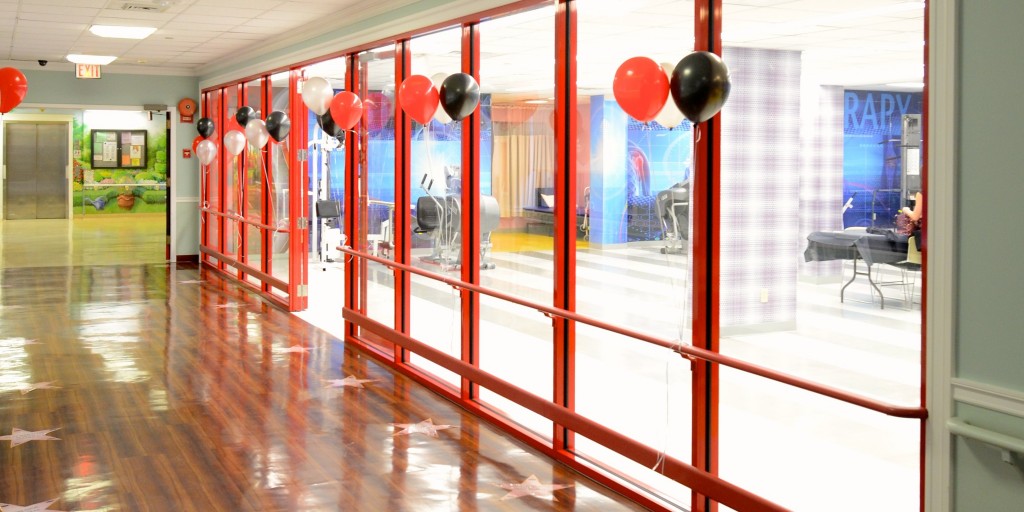 24-Hour Skilled Nursing Care
Our skilled and compassionate nursing and senior care staff in West Babylon is available to provide services to our patients day and night. When you enter our program, we create an individualized plan for your rehabilitation, and our nurses follow that plan closely to ensure that your care is always consistent with your needs and goals.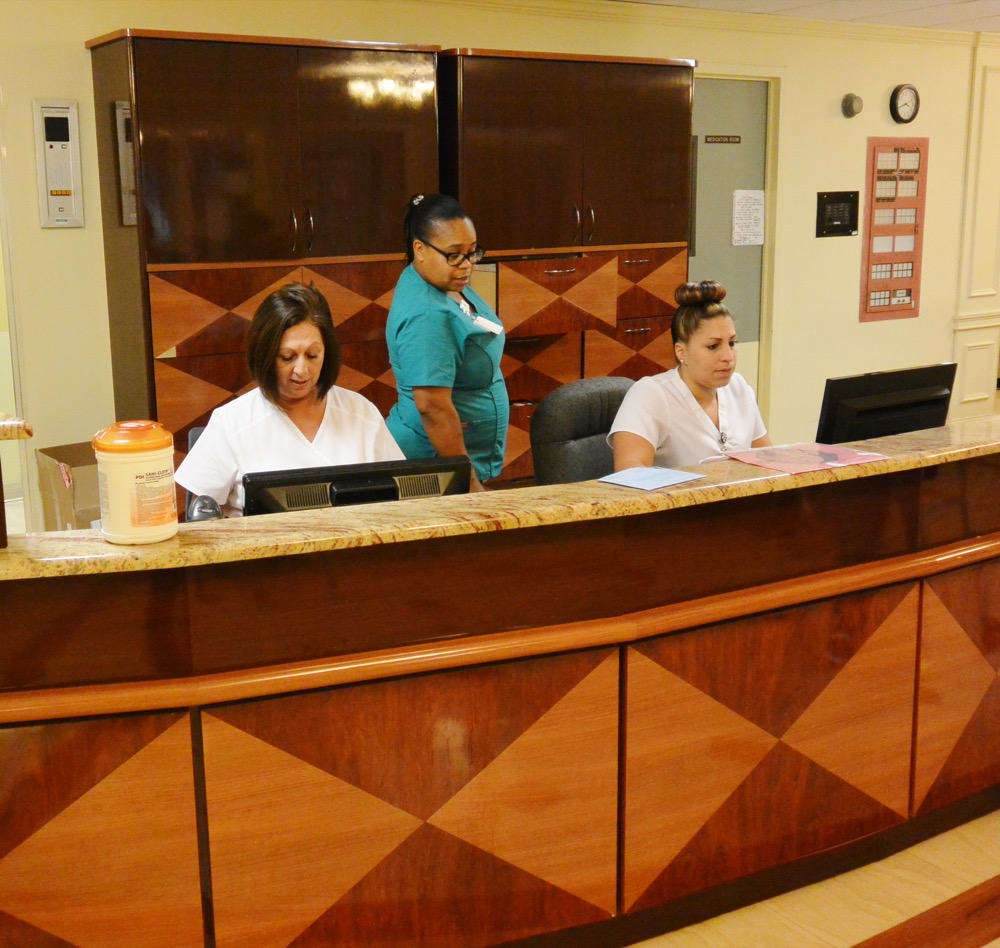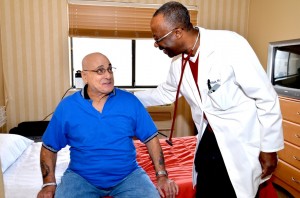 Physician Services
Our staff of physicians offers patients diagnostic and treatment services that are catered to helping people reach complete health-body, mind, and spirit. In collaboration with the rest of our respite care staff in West Babylon, they ensure that all conditions are managed properly and each patient has the opportunity to heal successfully.
Specialist Services
The clinical team at East Neck offers a wide selection of specialty services including cardiology, dentistry, dermatology, ENT, neurology, ophthalmology, orthopedics, physiatry, podiatry, psychiatry, psychology, pulmonology, and vascular.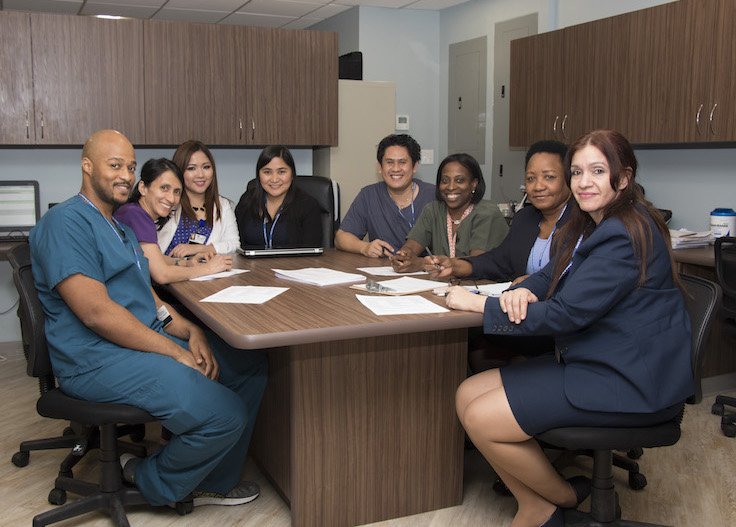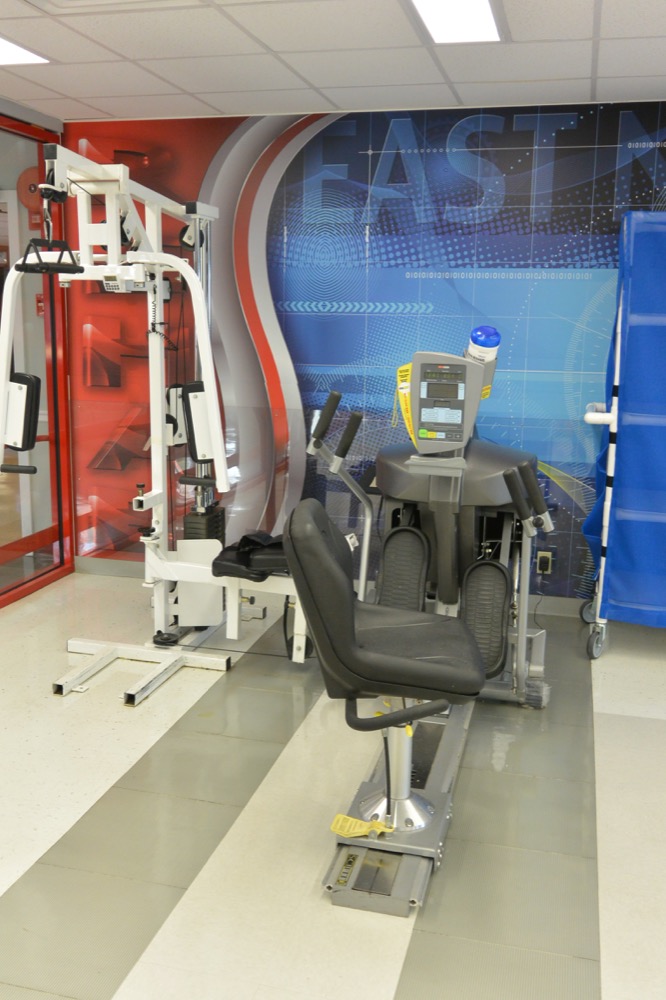 Short-Term Rehabilitation
Our team will develop and implement a rehabilitation treatment plan encompassing all necessary programs and services, so that patients who require short-term care can return to their lives as quickly as possible.
Long-Term Rehabilitation
Our East Neck long-term rehabilitation services are an excellent option for patients who require ongoing, intensive care to restore their health and wellness. Our rehabilitation center focuses on providing our patients with nurturing and replenishing accommodations, and our convenient locations make it easy for family and friends to visit during your healing. Our West Babylon respite care goal is to focus on providing a level of service that enables our patients to achieve overall health and well-being.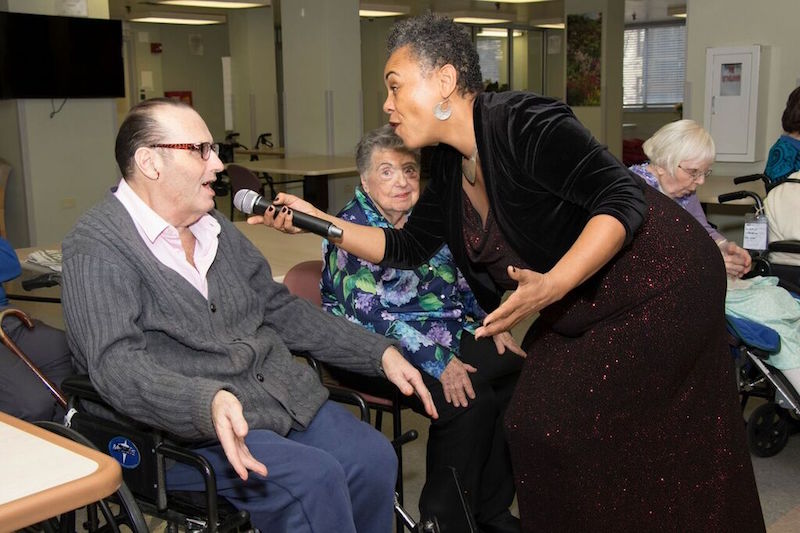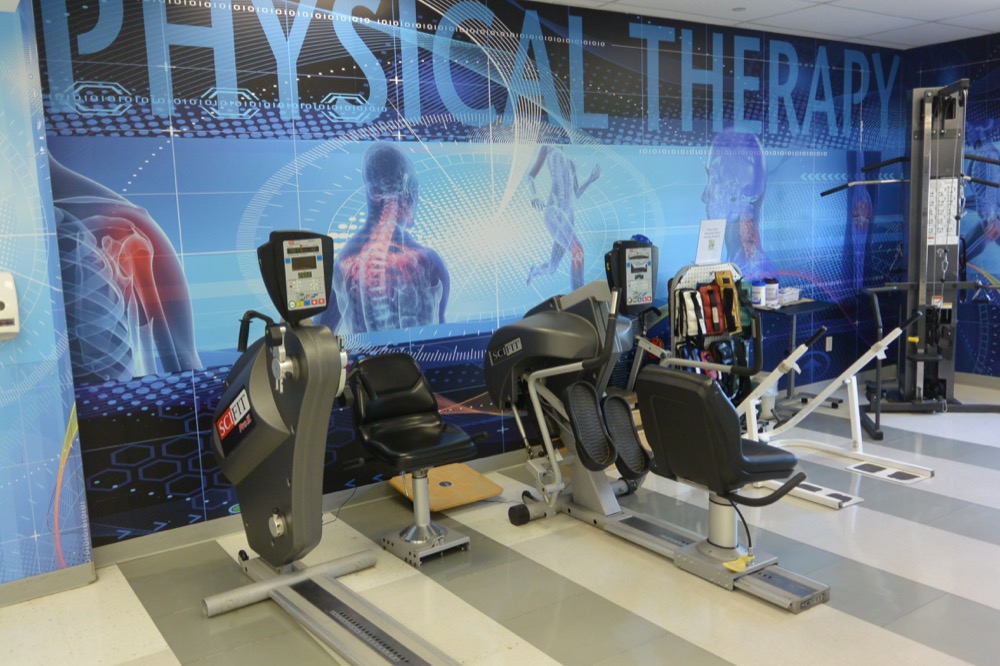 Physical Therapy
We have a wonderful staff of physical therapists who assist patients with injuries and chronic conditions by using exercise and movement as treatment. We aim to restore normal functioning so that our patients can return to their daily routine and the activities they love.
Occupational Therapy
One of the key components of our rehabilitation program is occupational therapy. Occupational therapy is critical in having successful treatment, because it allows patients to develop the skills necessary for daily activities, but also the activities that they find most enjoyable.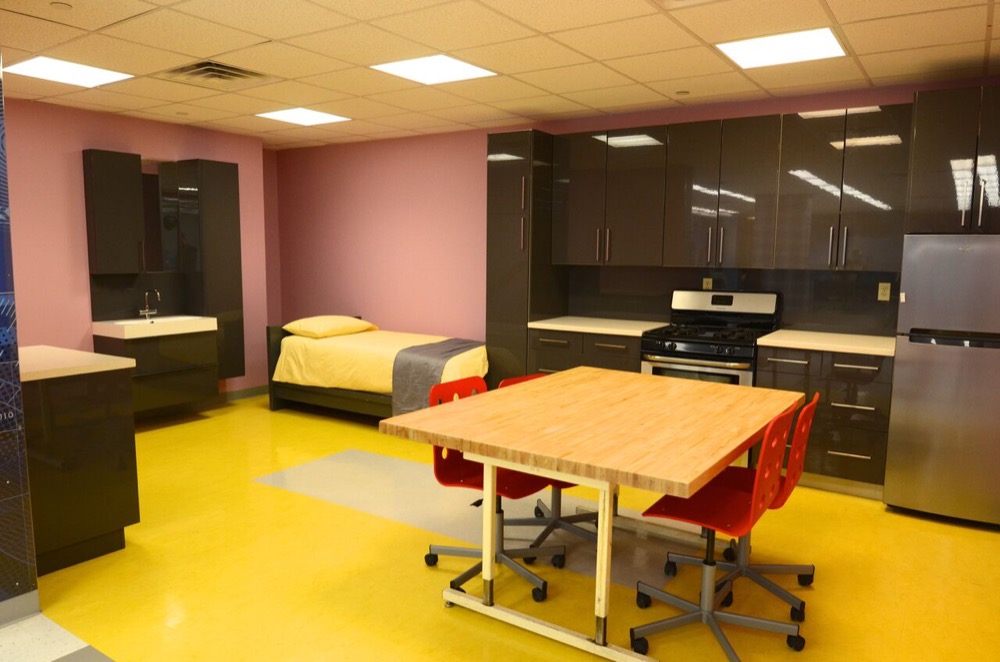 Speech Therapy
When a patient's condition affects their ability to communicate, we utilize audiovisual aids, varied exercises, and the latest in treatment to restore our patient's speech.
Therapeutic Recreation
At East Neck, we believe that an important part of rehabilitation is socializing and participating in recreational activities. Through our therapeutic recreation program, patients have an opportunity to work on their mobility skills outside of their physical or occupational therapy sessions. This program also gives patients a chance to interact with each other and form lasting bonds.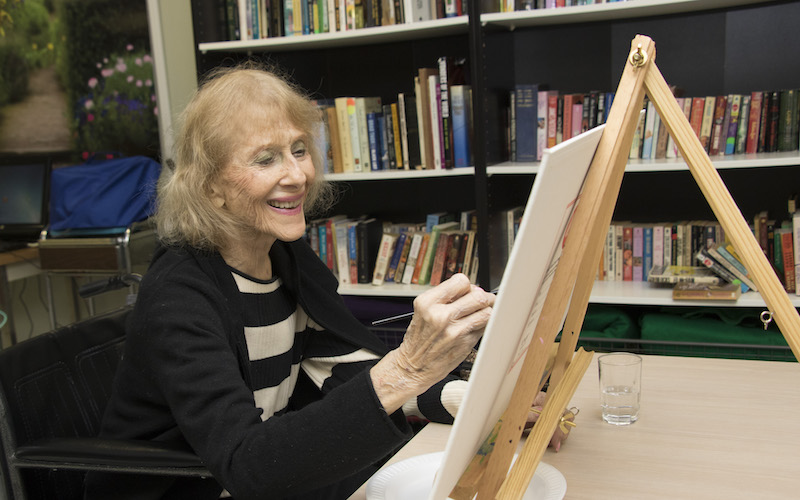 Respiratory Therapy
Our respiratory therapists use medicine and respirators to help patients manage their acute and chronic breathing conditions, so they can breathe as easily as possible.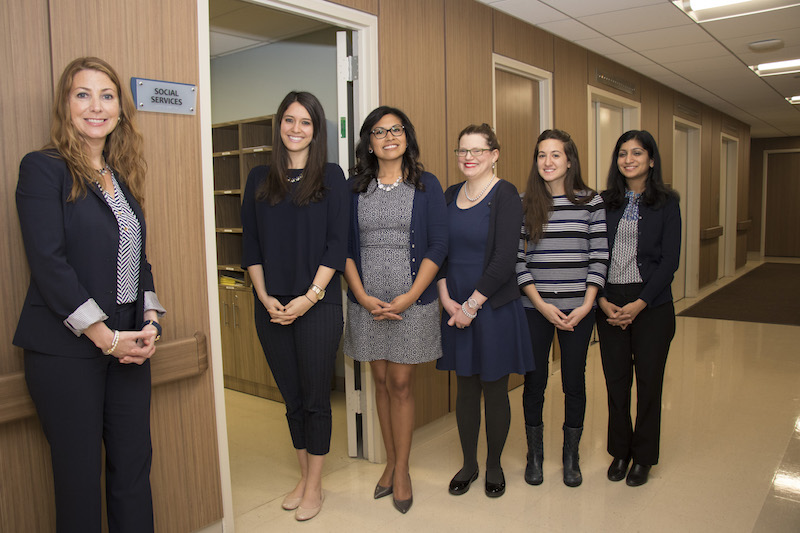 Social Work
We have a wonderful team of social workers who provide each of our patients and their families ongoing education and support through each stage of their treatment and rehabilitation.
Post-Operative Care
For patients who need surgery, our team offers personalized planning and care to ensure that their experience is as simple as possible, both before and after the surgery. Our team plays close attention to each detail of the process including paperwork, pre-op education, and post-op recovery and pain management. By letting us handle the planning, our patients are able to focus on recovering and returning to optimal health.
Palliative Care and Hospice Services
At East Neck, we offer patients suffering from chronic illnesses, such as cancer, heart disease, Alzheimer's, kidney failure, and Parkinson's, palliative care and hospice services. These care programs aim to help patients feel comfortable, while reducing stress and pain, so that their quality of life can be improved. Our team of hospice and senior care nurses and doctors in West Babylon work tirelessly to help manage patients' symptoms include loss of appetite, depression, fatigue, and breathing problems. As patients and loved ones face complex medical decisions, we work with them closely to offer support and comfort during these challenging times.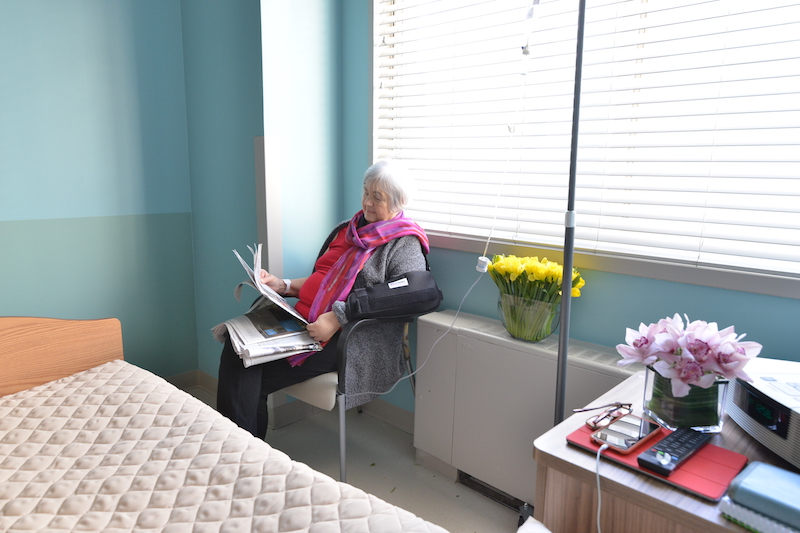 I.V. Therapy
For certain patients, our team may prescribe the use of IV therapy to quickly deliver medications into the bloodstream. This effective therapy prevents air from diluting the medication, so that patients can feel better, faster.
Cardiac Rehabilitation
East Neck offers education, exercise therapy, and treatment for patients suffering from cardiac-related conditions, so that they can reduce their chance for further illness. Our patients in the cardiac rehabilitation program have included those recovering from heart attacks or strokes, and those who have high blood pressure, high cholesterol, and heart disease.
Pain Management
For patients suffering with pain, our team will work together to develop a treatment plan that aims to optimize quality of life. Depending on the patient's situation, we may recommend of a variety of pain management options including massage therapy, mental health services, and medications.
Enteral Nutrition Therapy
Patients who have trouble swallowing food and difficulty eating, due to severe medical issues, may benefit from Enteral Nutrition Therapy. This therapy provides patients with proper nourishment through a tube.
Wound Management
To care for wounds, our team will apply proper dressings and medication to reduce the risk of infection and expedite healing, where possible.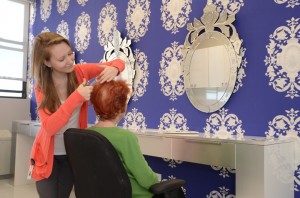 Beauty Parlor and Barber Shop
We know that one of the keys to feeling your best is looking your best. This is why we provide our patients with a beauty parlor and barber shop, so that they can always feel fresh during their stay with us. Let our stylists pamper you!
Pet Visitation
Pets are part of the family and we know how important the relationship you have with your beloved dog or cat is. We make accommodations so that you can still spend time with your pet while you are staying with us for rehabilitative care.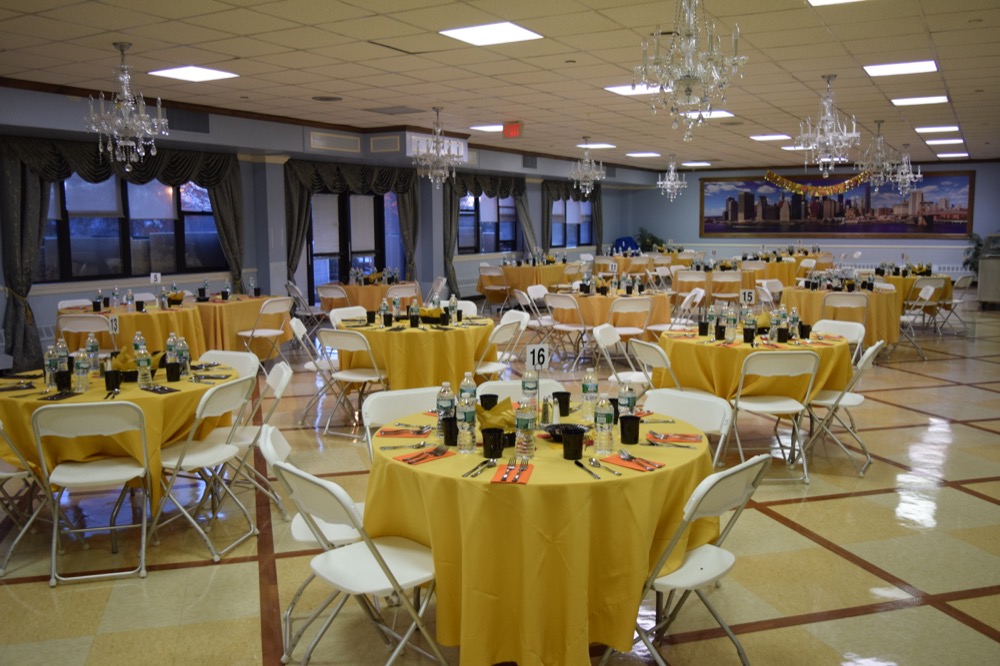 Dining
Our rehabilitation center is dedicated to nourishing patients on every level-body, mind, and spirit. Our dining hall offers patients the nutrition they need from our excellent team of chefs, who love to foster community through food.
Trips and Entertainment
To ensure that our patients are renewed as well as healed, we offer opportunities for them to have fun and enjoy new activities. This includes day excursions, onsite and offsite entertainment, and socializing with other patients. Each activity is designed to help you feel better and laugh often during your healing process.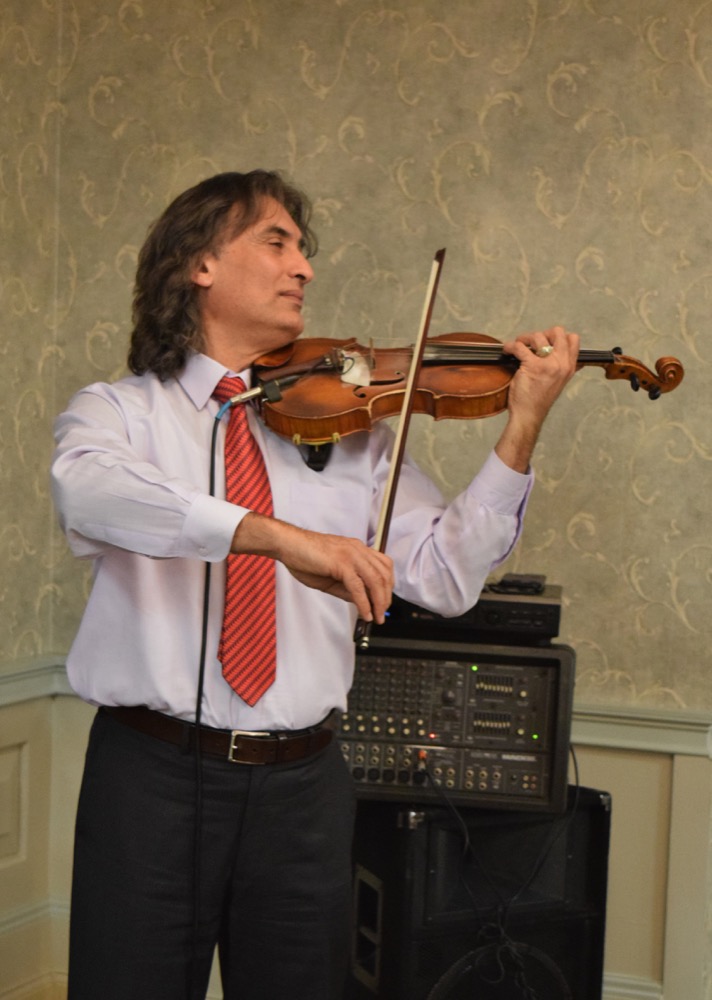 Geriatric Care Management
Our team of Geriatric Care Managers offers patients and their families education and resources to live a quality life as you age. By working as a team and communicating with you regularly, we know that you can live the best life possible through the appropriate care and treatment.